Looking for a nice spot for date night?? Check out Farmer and Frenchman! We had an absolutely wonderful time with some delicious wine and amazing food. The server (Brooke) was top notch, making the meal an experience. Be sure to check the descriptions on the photos for more info, and stay tuned for future visits and reviews of other local places!!!
Forgot to snap a photo of the exterior and views of the rolling farmland surrounding the winery and restaurant, but wow, what a stunning building! ???? I loved the decor and design of every inch of this place.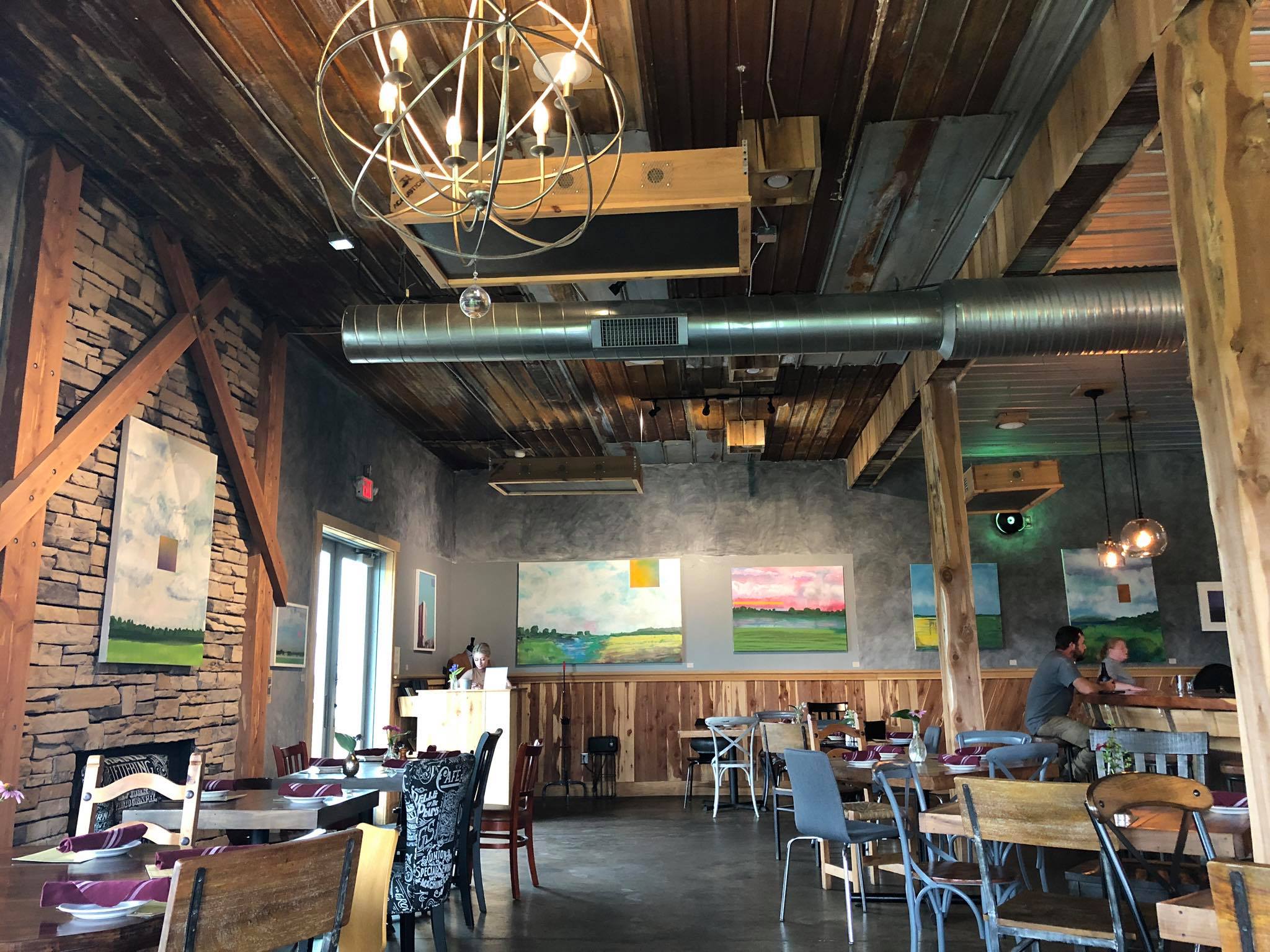 The white: Riesling - a bit more tart than expected for a wine that is typically too sweet for me. While I only had a small sip, my wife thoroughly enjoyed this.

The red: F&F Special Reserve Blend - 60% Cabernet, 35% Merlot, and 5% petit Verdot. Dry and bold, my style of wine. This was definitely a red that I'll be back for more of in the future.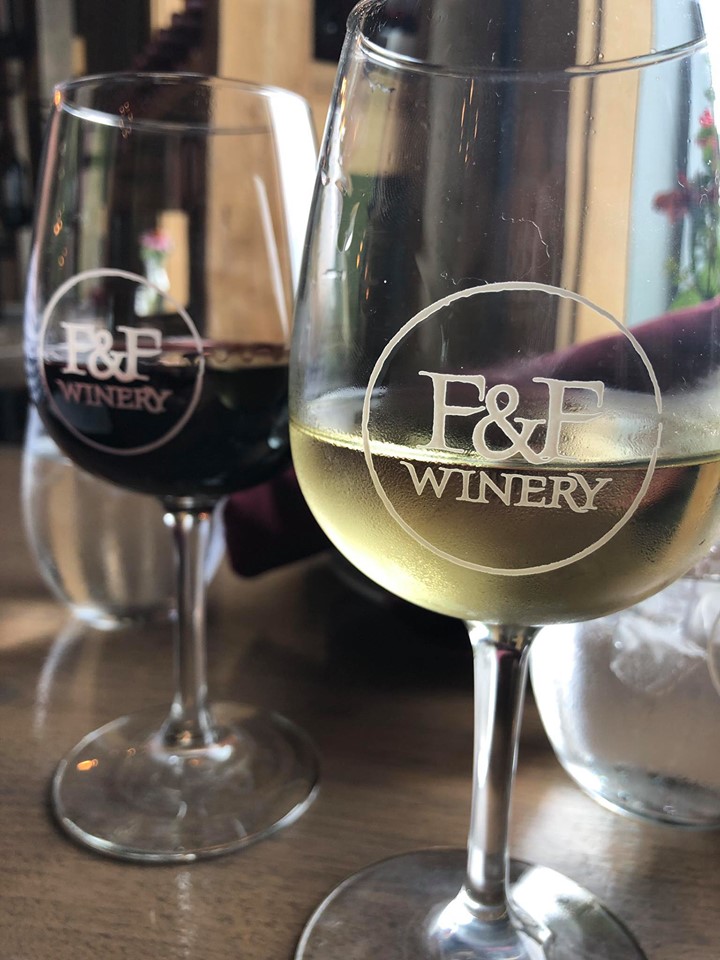 My wife had the lasagna for her entree. I assume it was good. It was gone before I even had a thought to take a bite to offer an opinion! This came highly recommended by our server, so I'll have to give it a shot sometime!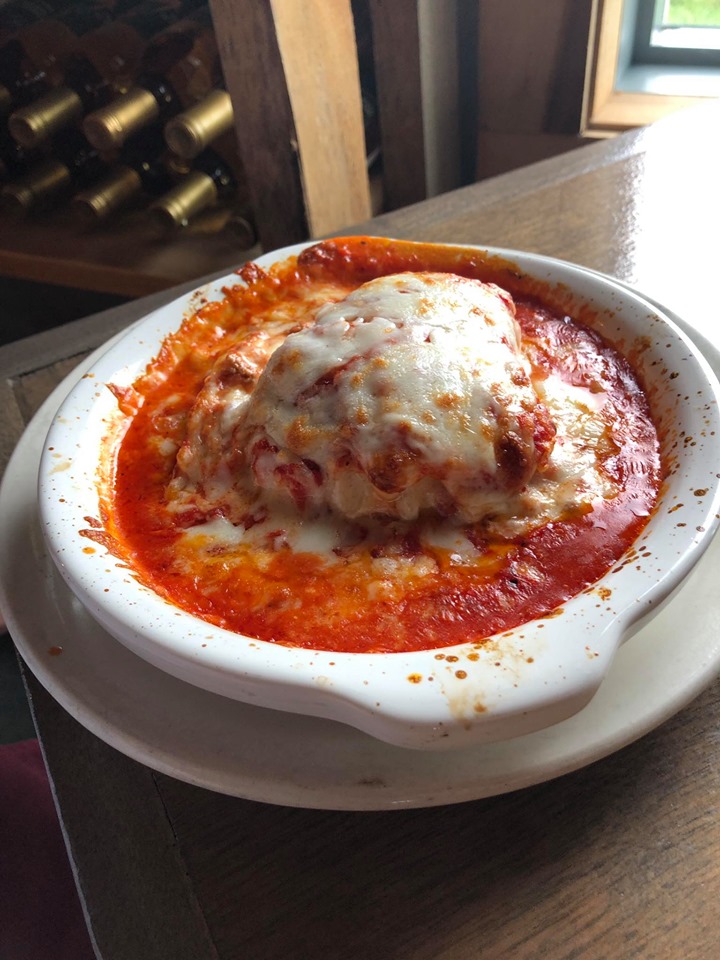 18oz Blackhawk Ribeye with blue cheese cream sauce and pork belly on top with a side of homegrown zucchini and squash and some of the greatest mashed potatoes I've had in my life. In a word: delicious. Perfectly seasoned, and cooked to perfection. My only complaint was having tried and appetizer and being unable to finish. So freaking good!
Apple tart with ice cream... I mean, come on! Although too full to eat more than a bite, it was enough to tell me, they aren't messing around!! A slight char on the crust of the tart helped balance the sweetness nicely, and the cinnamon and vanilla flavors worked wonderfully together!