Our trip to St. Louis was a few weeks ago now, but I've been going through lots of photos to work on some additional restaurant reviews. These were taken from a wonderful brunch that Kendra and I shared at the recommendation of Andy Rudolph. The next time you're in St. Louis, you should definitely think of adding this one to your list of places to visit!
The brunch menu was short and to the point, which is never a problem for me because I often find myself having difficulty deciding.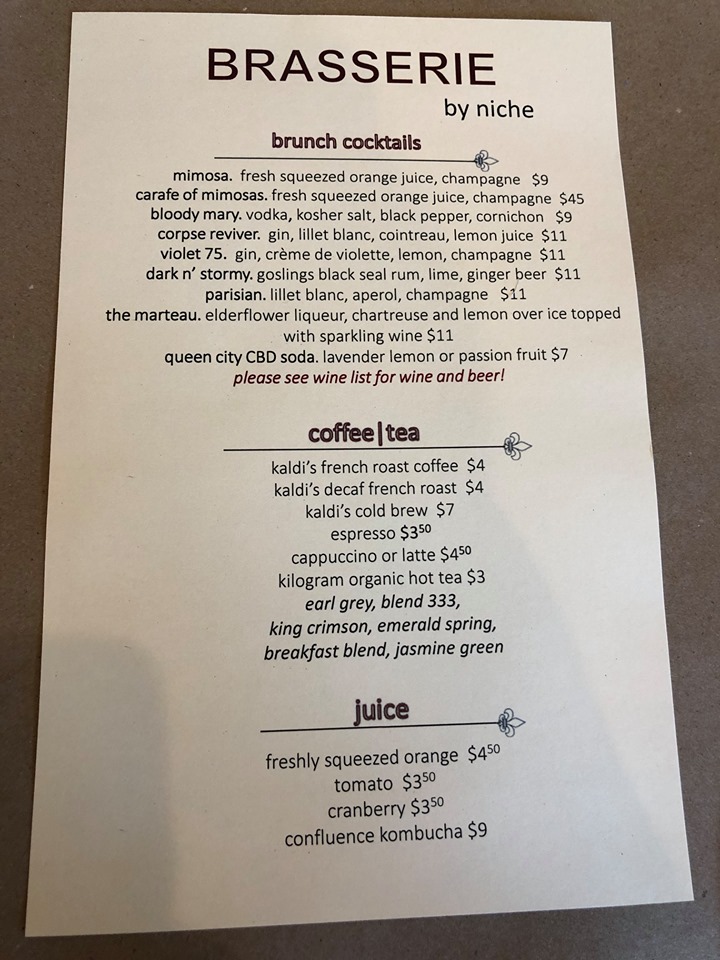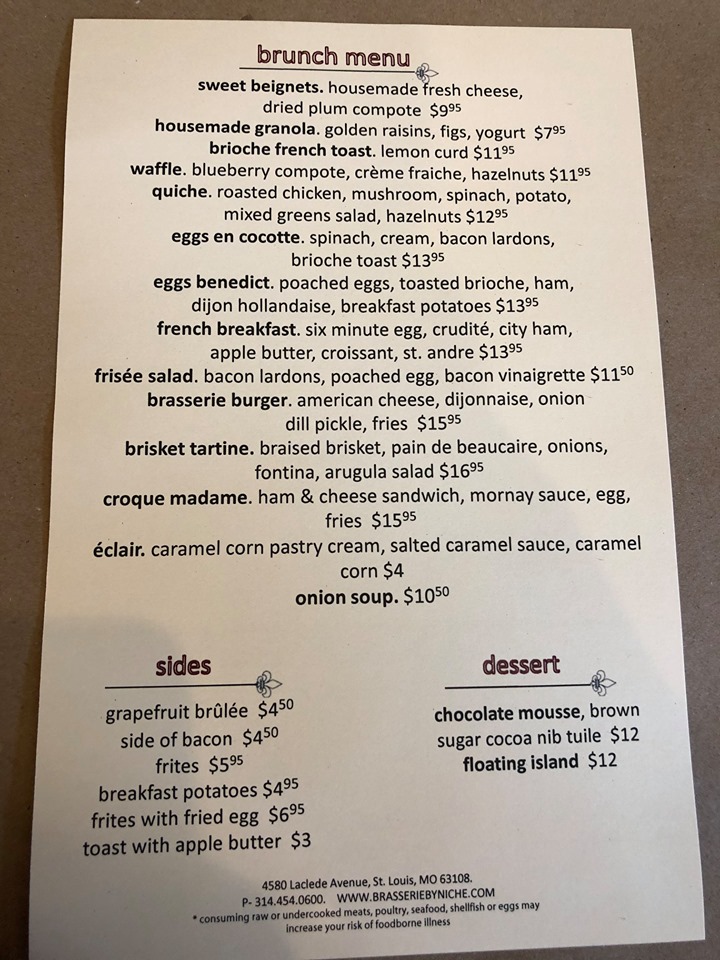 As you might have discerned from the name, the restaurant had the feeling of a French cafe! The staff was fantastic, which is always a plus as well!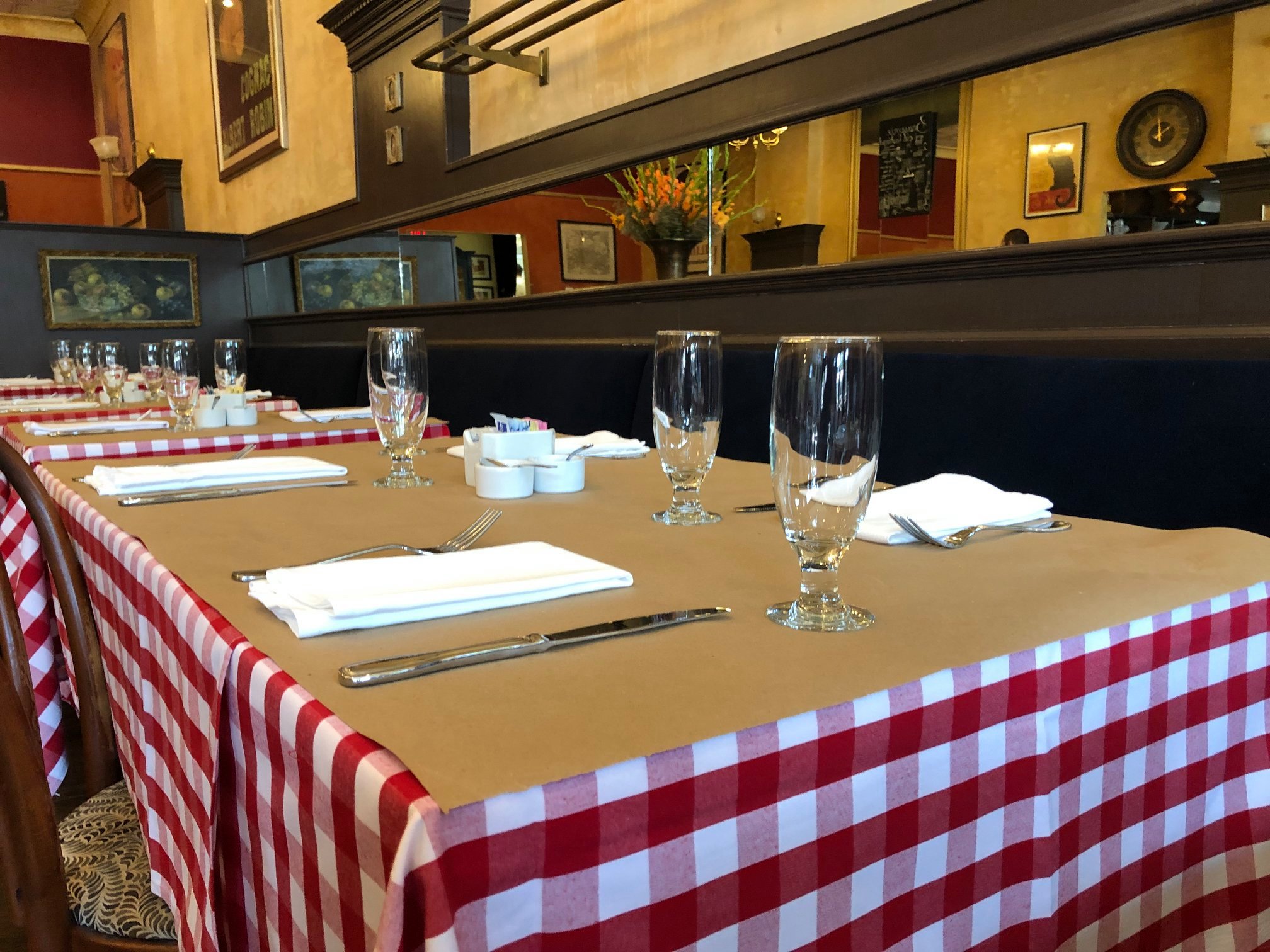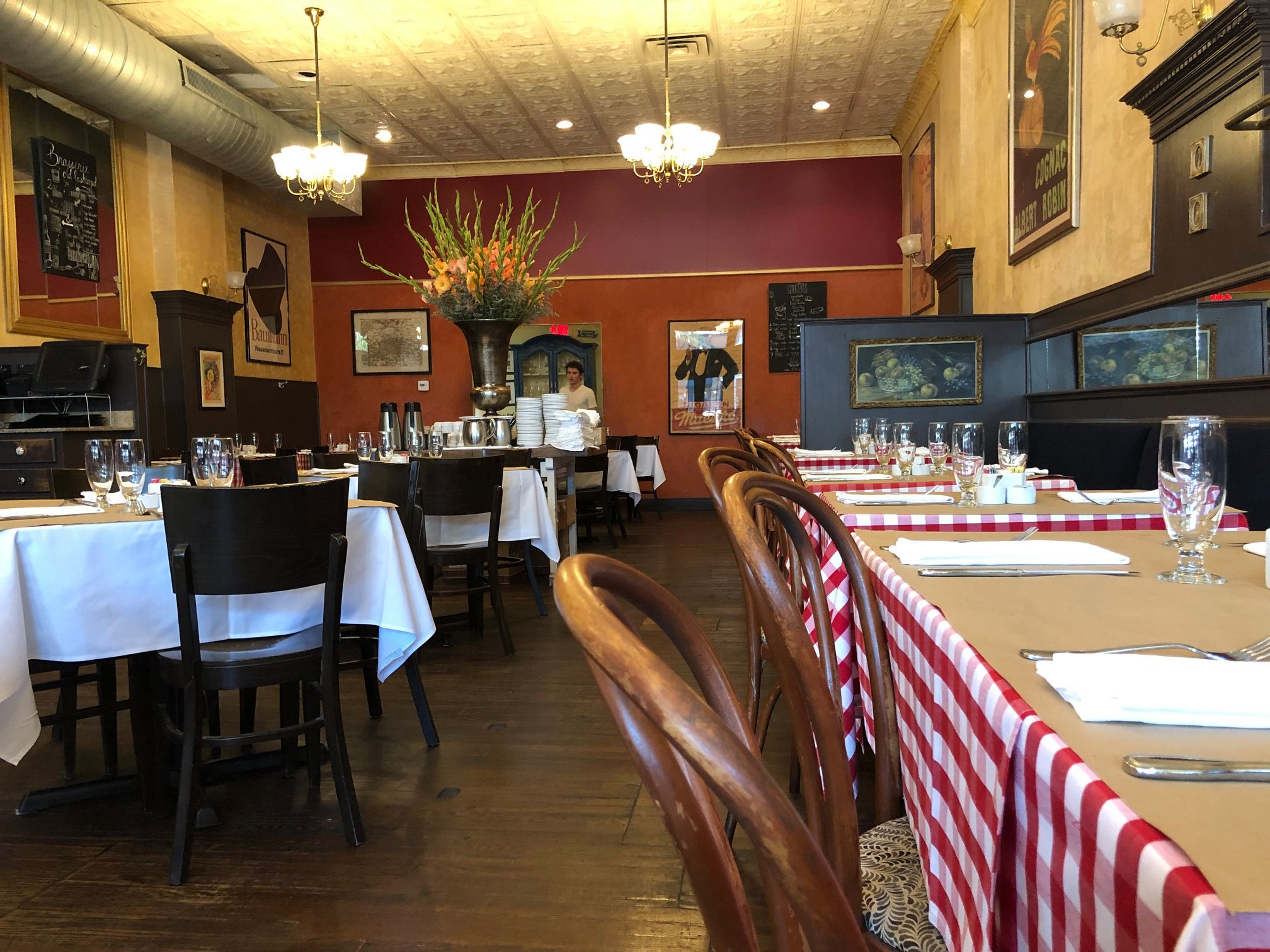 For a cocktail, I chose the stormy night. Ginger beer, lime, and a dark rum float. It was bright, fresh, and delicious! This seemed to be the fitting cocktail for our 5-year anniversary celebration, reminiscent of the Mai Thai's in Maui with the rum float, mixed with my current favorite cocktail, a Mule.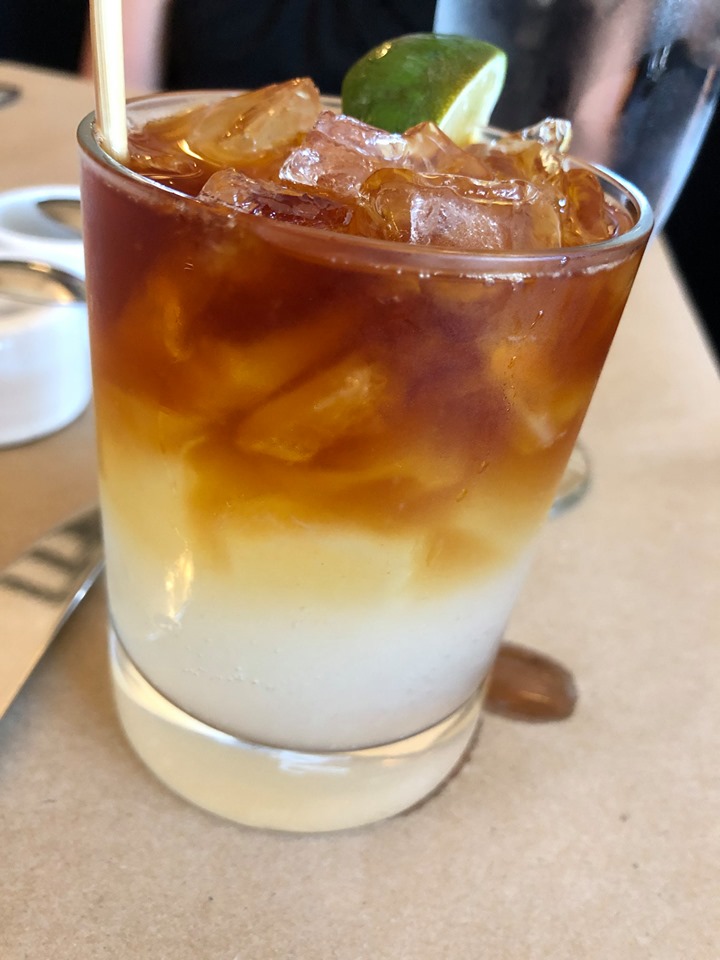 Kendra went with the more tried and true mimosa. They're not my personal taste, but she thoroughly enjoyed it.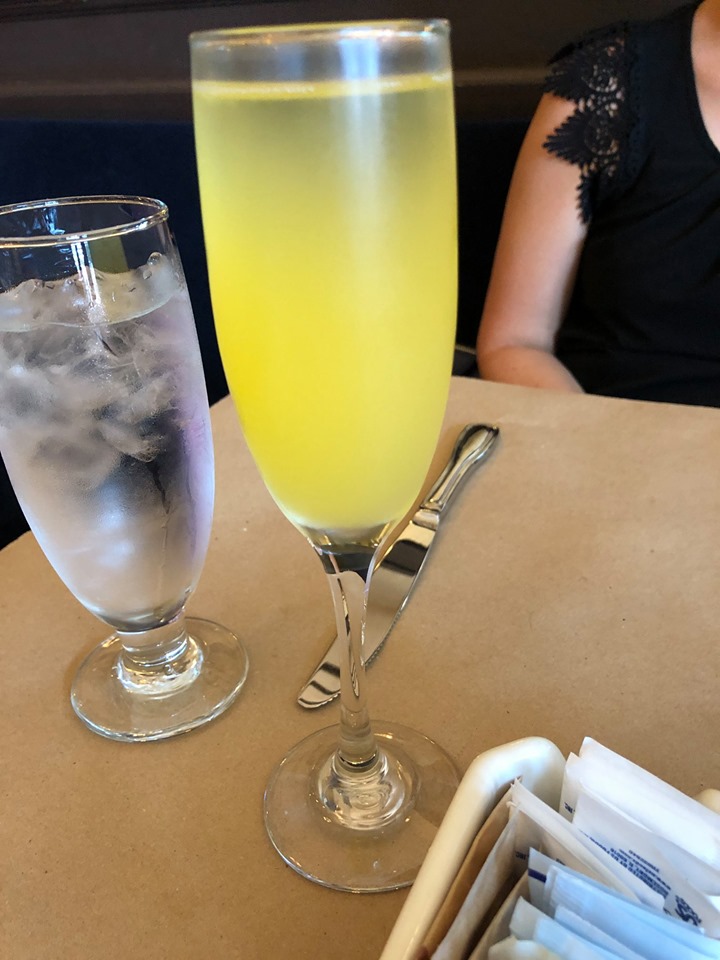 As a more savory sort of guy for my meal, I chose the croque madame. Ham and cheese, in a fried sandwich and topped with an over-easy egg served with a side of the best fries I've ever had in my life. When asked for a recommendation from the server, he said that if he had to choose one meal to eat for the rest of his life, this would be it. I'm not one to disagree!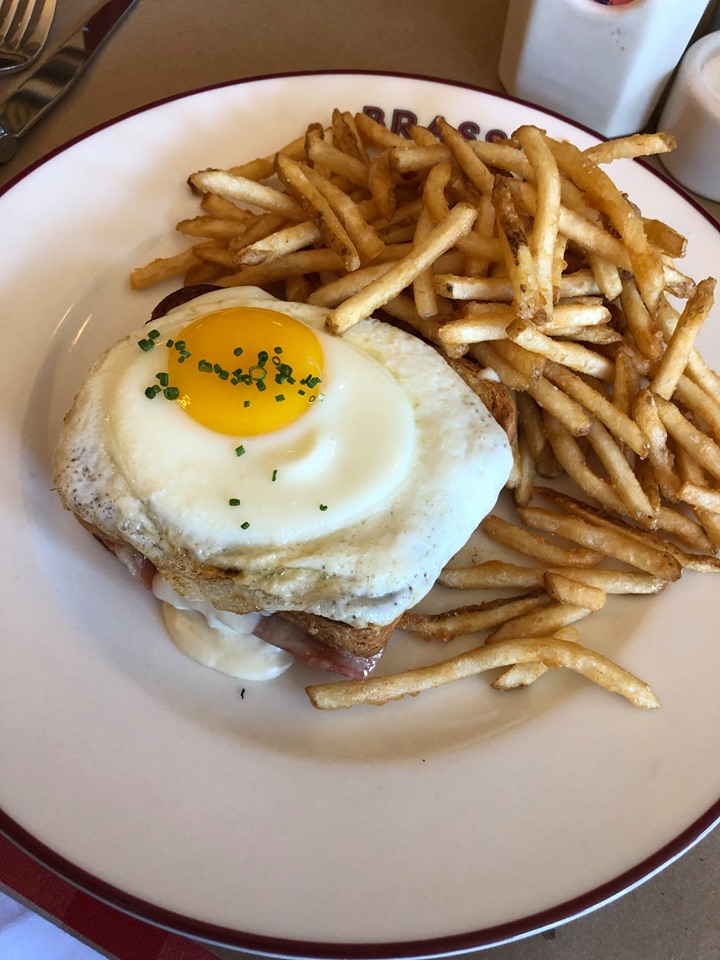 Kendra prefers sweeter meals, so she went with the brioche french toast with lemon curd. Even for a guy who's not a fan of sweets, I have to admit, this was one amazing meal!