Snagged lunch at Metzger's Tavern KY today to try their sandwich of the week! They've been holding it down in Henderson since 1869, but this was my first time trying them out....it will not be the last! If you're in Henderson, be sure and swing by!
A quick look at their menu told me all I needed to know...they offer the kind of pub food that I know and love!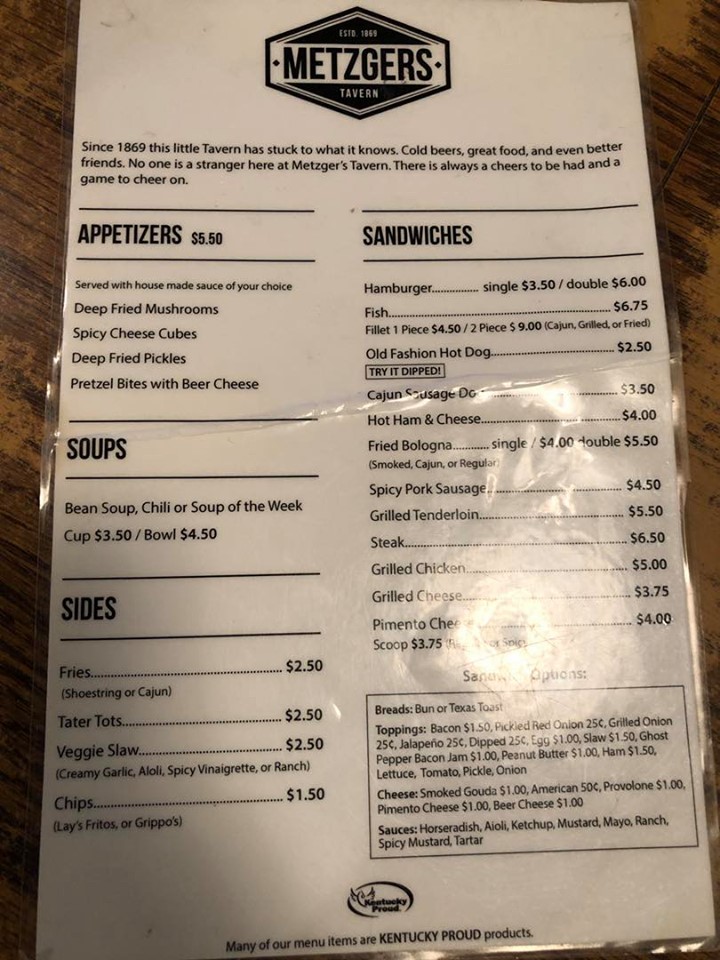 The sandwich of the week... Cajun Fried Bologna with pickles, lettuce, onion, tomato and Cajun aioli. Don't let the looks full you, this was one of the best sandwiches I've eaten in a while. Not too spicy, but packed with flavor, I found myself having a hard time savoring the sandwich because I kept going back for more!