San Francisco has been phenomenal! I've had a wonderful time sitting through some great, educational sessions at the National Association of REALTORS® conference and expo and tried lots of amazing food while I've been here, as well. The other day, I had lunch at Tadich Grill and it was fantastic!
My coach Greg Bluman told me Tadich Grill was an absolute must to stop in and try. It had the look and feel of an old school steak/seafood restaurant with a huge wraparound bar for seating.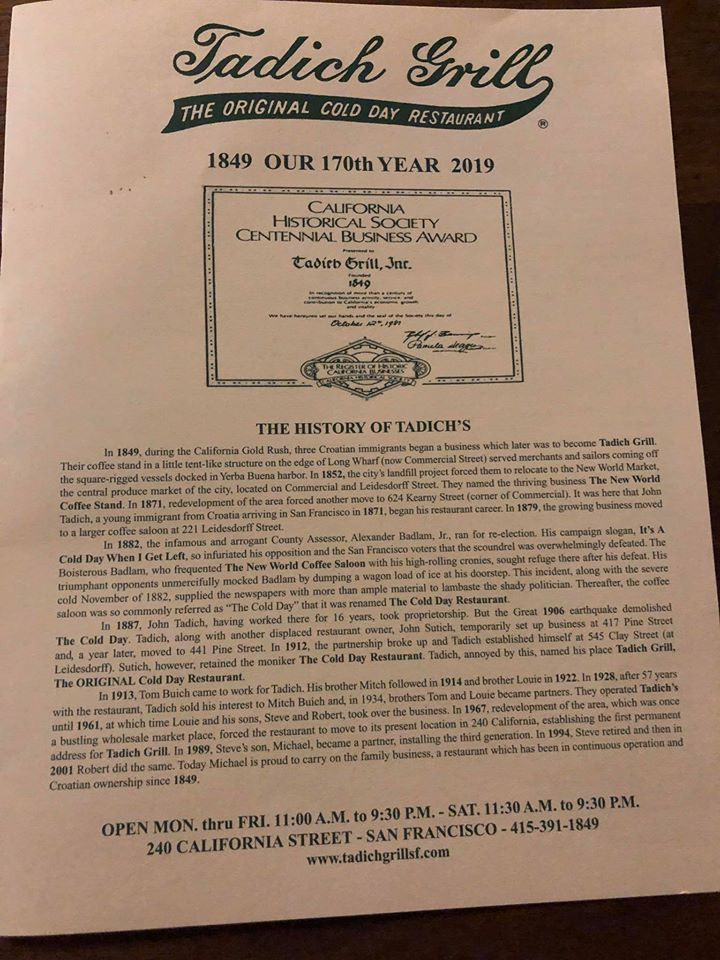 We started off with a seafood sampler. Oysters, calamari, shrimp, smoked salmon and trout, pickled herring and more. Fresh, delicious and much more filling than anticipated, it made eating our entrees a challenge! I've never thought of myself as a big fan of seafood, but I'm coming around, and enjoying lots of different types of fish on my travels!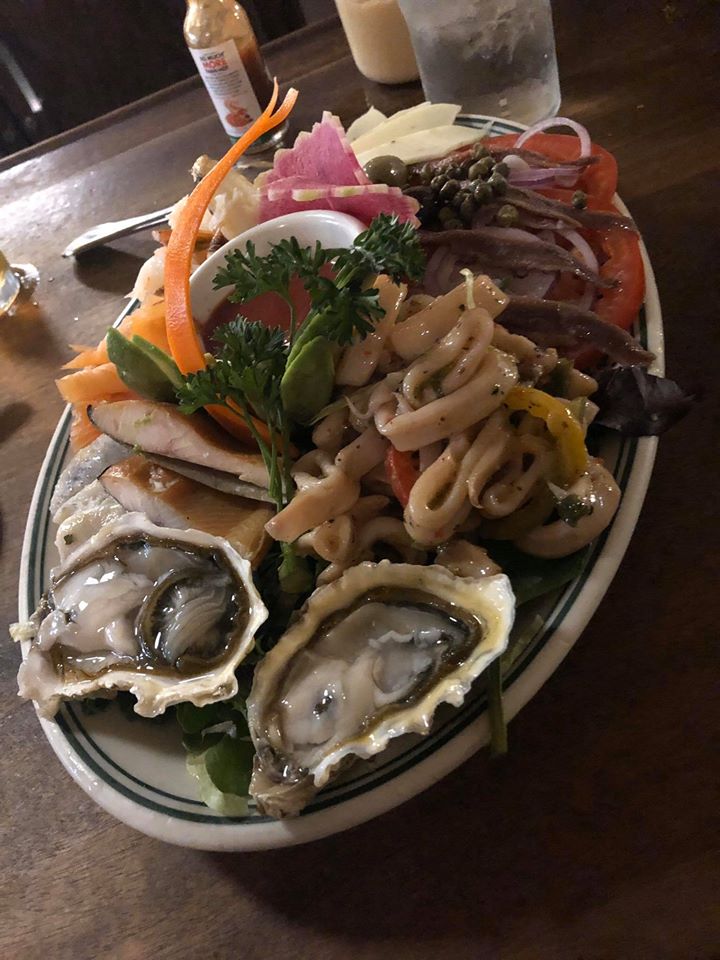 For my entree, I went with veal Parmesan... man was it tasty! The veal was tender, and delicious with a sweet and spicy marinara sauce that rivals the best I've ever tried! The roasted vegetables were the perfect accompaniment to the dish, and I continued eating far past the point of comfort.